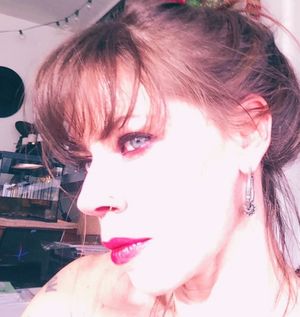 Hey people! 
I hope you are all out there being your most fabulous selves? It's been a crazy time for all of us I'm sure. 
I have an announcement to make.l! 
I am now going to be  ( at least for October) on Cameo!! If you don't know what cameo is, it is an app where you can request personal video messages ! 
I've been asked by many of you in the past years to make private videos and now I am going to be available for you personally! 
I think it will be fun and am looking forward to it. 
I'm not able to go to any shows or to travel as I am taking care of family but I can make you messages!! So if you have ever wanted a personal message from me or wanted to come meet at one of the shows but couldn't make it, this is a very special and unique chance to have that in a virtual way. 
I'm planning on being online more often so I'll be writing a proper blog entry soon. 
I hope fall is beautiful wherever you are, or spring if you're on the other side of the world! 
I'm sending my love and light out to each and every one of you. 
Keep your heads up, keep fighting the good fight, moving forward. Brighter days are coming cuz they must! 
Much Love my dears 
Xxxxooo 
Fairuza